DETERMINANT MEN FASHION VIETNAM GRAND OPENING THIS APRIL - THE FIRST FLAGSHIP STORE IN HANOI – VINCOM MEGALL SMART CITY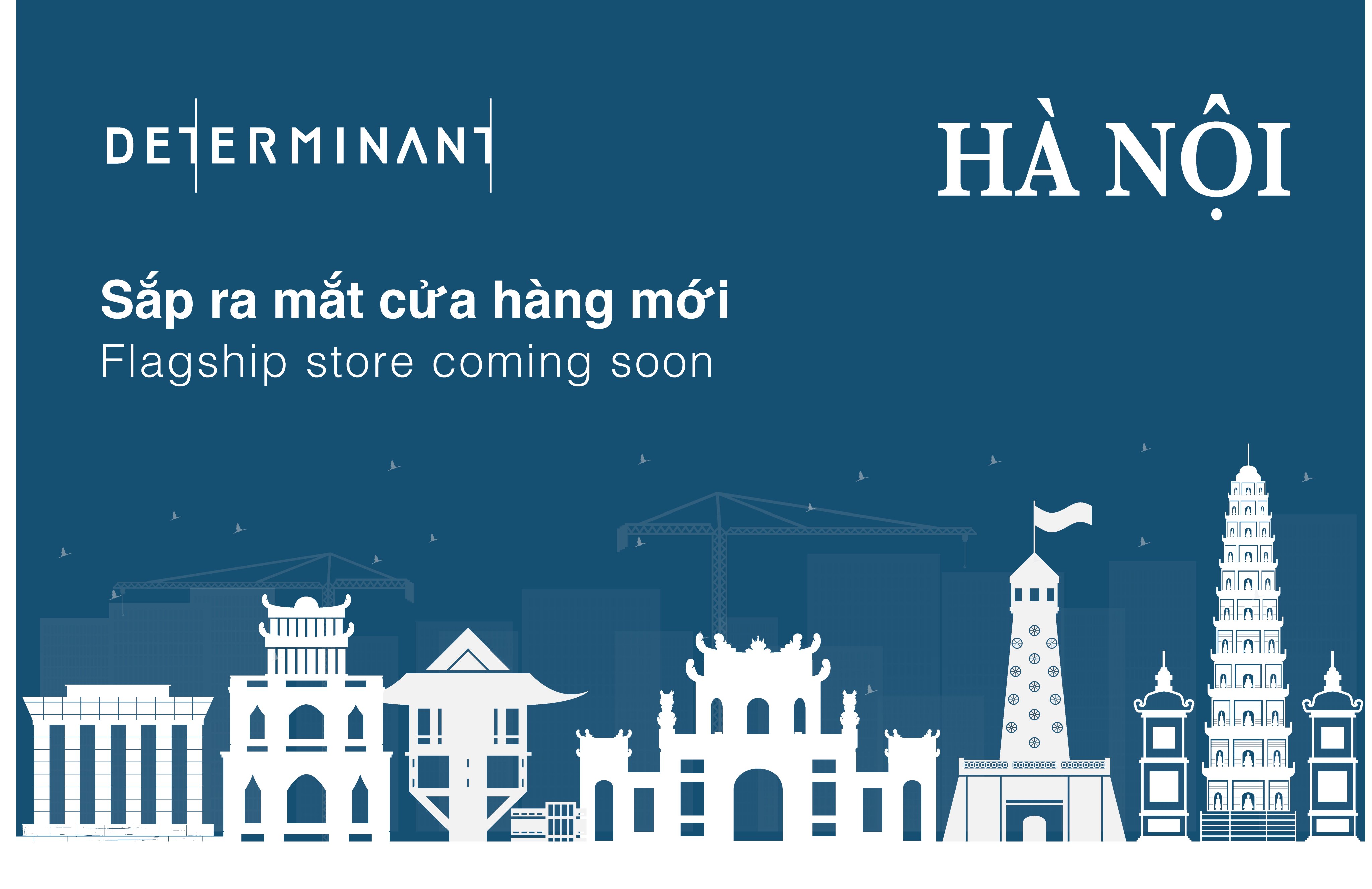 DETERMINANT, Hanoi – This Apr, DETERMINANT men fashion, the fashion brand for modern and stylish men will open their first flagship store in Hanoi. Located at floor 2 of Vincom Megamall Smart City which is the largest mall scale among mega malls of Vingroup. This mall owns "Green Design" and "Smart Operation" bringing valuable experiences for customers in 4.0 times.
​​​​​​​​​​​​​​The flagship location will open to the public on Apr 28st. It will also be distinguished by its modern, elegant design, which emphasizes the brand's philosophy revolving around highest ethical standards and environmental consideration. New arrivals are on display at the store allowing customers to easily view the full products of the store such as wrinkle-free dress shirts, casual shirts, Vis-dry polos, anti-bacterial polo, Super Soft Tee and FC Barcelona Official Licensed Collection.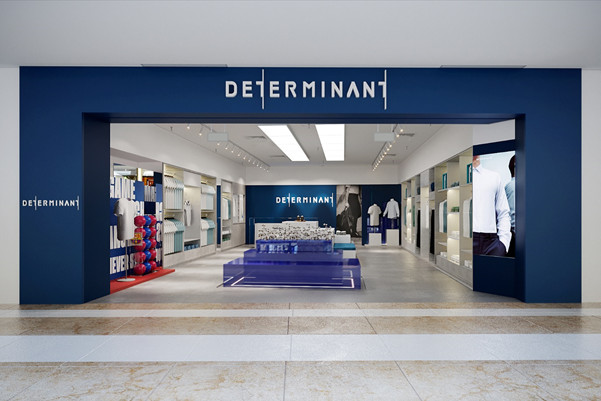 At DETERMINANT flagship store in Hanoi, the location will offer several features and services including:
DETERMINANT Embroidery Service:
DETERMINANT provides monogrammed embroidery service on request, even for just one shirt. Embroidery service is the highlight for our customers who want to create their own signature.
DETERMINANT Giftset:
We also offer luxury gift set collection of shirts and selected fashion accessories (tie, socks, handkerchief, mask,) with optional monogram embroidery. On-site measurement and tailor-made services will offer best fit shirts for customers.
FC Barcelona Official Licensed Collection:
During Opening period, DETERMINANT men fashion releases the second collection in its licensing partnership with FC Barcelona, one of the world's most popular football clubs. Following the modern formal workwear collection debut in October 2021, this second modern casual collection features a bolder and energetic design that continues to draw inspiration from the FC Barcelona identity. The iconic FC Barcelona visual elements, and the club motto, "Més que un club," are prominently featured across the collection. Paired with signature shirt technologies such as VISDRY and Regal finish from DETERMINANT, fans can easily wear their pride while staying smart and fresh throughout the day.
About DETERMINANT men fashion:
To create impact in this world as an individual might sound like a grand challenge, but the truth is, everyone has the potential to make a difference. Through continued progress made each day and set goals in mind, anyone can be a Gamechanger.
Contact us at:
​​​​​​​Phone: 097 601 7108 or Email cs@detshirts.vn
Floor 2 – Vincom Megamall Smart City, Tay Mo – Dai Mo Ward, Nam Tu Liem District, Hanoi.
Floor 2 –Vincom Plaza Phan Van Tri, 12 Phan Van Tri, Ward 7, Go Vap District, HCMC.
Floor 3 – Takashimaya Department Store, 92 – 94 Nam Ky Khoi Nghia, District 1, HCMC.
Floor 4 – GIGAMALL Shopping Center, 240 – 242 Pham Van Dong, Thu Duc City, HCMC
Introducing our new Fall/Winter 2023 Collection featuring CottonSTRETCH and HeatGuard technologies. Experience on-the-move warmth and vibrant looks this year! Discover our conte...
Đọc thêm
Triển lãm "FashionTech Fusion - DETERMINANT City" diễn ra từ 7/10/2023 - 17/10/20323 tại Vạn Hạnh Mall nằm trong khuôn khổ triển lãm Thành phố của thời trang và công nghệ của th...
Đọc thêm
DETERMINANT là nhãn hàng thời trang cao cấp dành cho nam giới nổi tiếng tại Hồng Kông. Với những sản phẩm được làm từ sợi bông cao cấp mềm mịn cùng dây chuyền sả...
Đọc thêm